CCA mourns the passing of African ecumenical stalwart Dr Agnes Abuom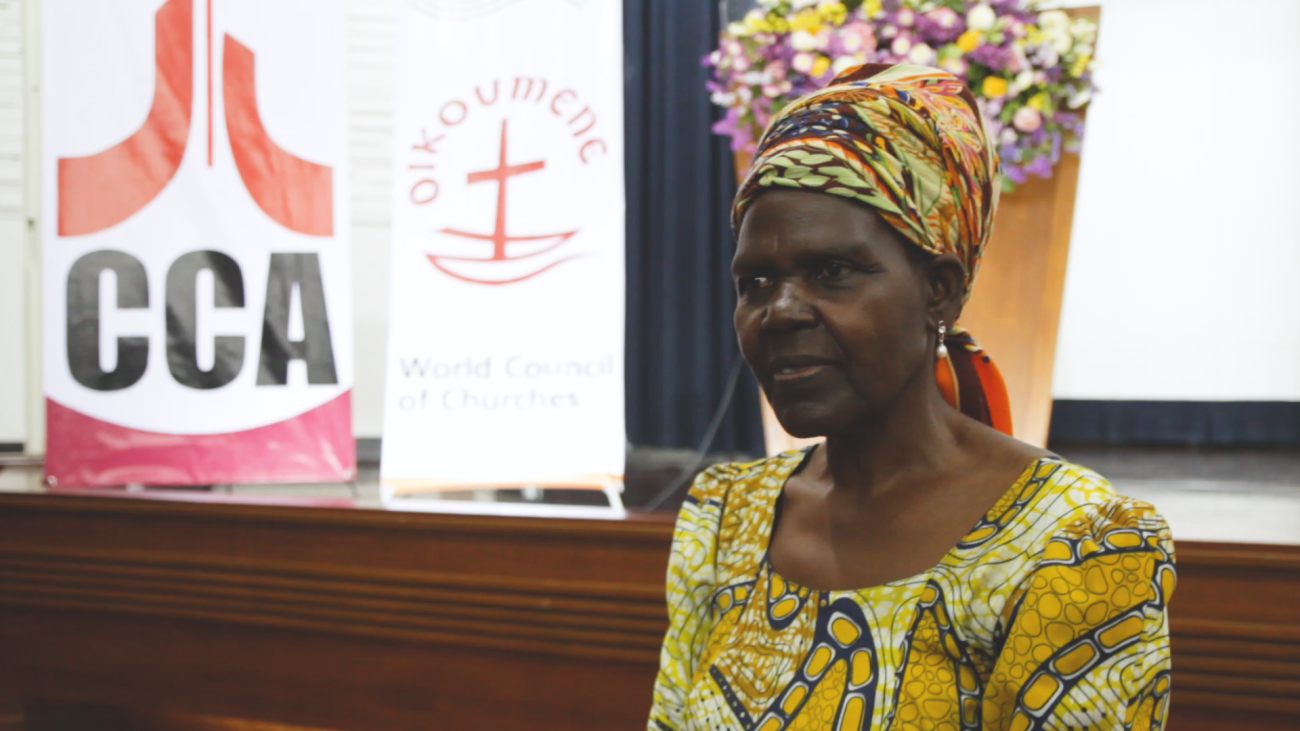 Chiang Mai, Thailand: The Christian Conference of Asia (CCA) expressed deep condolences on the passing away of Dr Agnes Abuom, former Moderator of the World Council of Churches (WCC) from 2013–2022 and Africa President of WCC (1999–2006). 
Dr Abuom passed away in the evening on 31 May 2023, in Kenya, her native country, following a brief illness.
Dr Mathews George Chunakara, General Secretary of the CCA, in a condolence message stated that Dr Agnes Abuom was the voice of the global south in the ecumenical movement, that her leadership stretched beyond the church borders, and that she remained a well-respected African public persona for more than four decades.
Recollecting the opportunities to work with Dr Abuom while he was on the staff of WCC, Dr Chunakara said that her deep commitment and passion for protecting human rights, upholding human dignity, building peace and reconciliation in conflict situations, as well as addressing issues related to poverty alleviation, diakonia, and development, were widely recognised even beyond African contexts.
Dr Abuom, a member of the Anglican Church in Kenya, was actively involved in the church and ecumenical movement for about 50 years. She started her ecumenical journey as a youth steward at the WCC Assembly in 1975 held in Nairobi. She was the first woman and first African to serve as the Moderator of the WCC's Central Committee, a position to which she was elected at the Busan Assembly in 2013 and continued until 2022. She served as the WCC Africa President from 1998–2006 and as a member and moderator of the policy reference committee from 2006–2013.
She was also closely associated with the All Africa Conference of Churches, the National Council of Churches in Kenya, and various other church and ecumenical organisations in Africa as well as civil society organisations including Religions for Peace.
She was given the position of 'lay canon' in her church, the Anglican Church in Kenya, and has also been the recipient of awards and recognitions such as the Lambeth Cross for Ecumenism, awarded by the Archbishop of Canterbury in 2017, and the National Council of Churches in the USA (NCCUSA) President's Award for Excellent in Faithful Leadership.
Dr Agnes Abuom visited the headquarters of CCA in Chiang Mai in 2019 during the Pilgrimage of Justice and Peace (PJP) reference group meeting and attended programmes of several other churches and national church councils in Asia during her tenure as the WCC Moderator.
She is survived by two daughters. Her husband passed away in 2014.